Performance Jersey Beanie
Performance Jersey Beanie
Item is in stock
Hurry! Low inventory
Item is out of stock
Item is unavailable
Product Technology
Cools up to 2 hours
Sun Protection UPF-50
Chemical-Free Cooling
Overview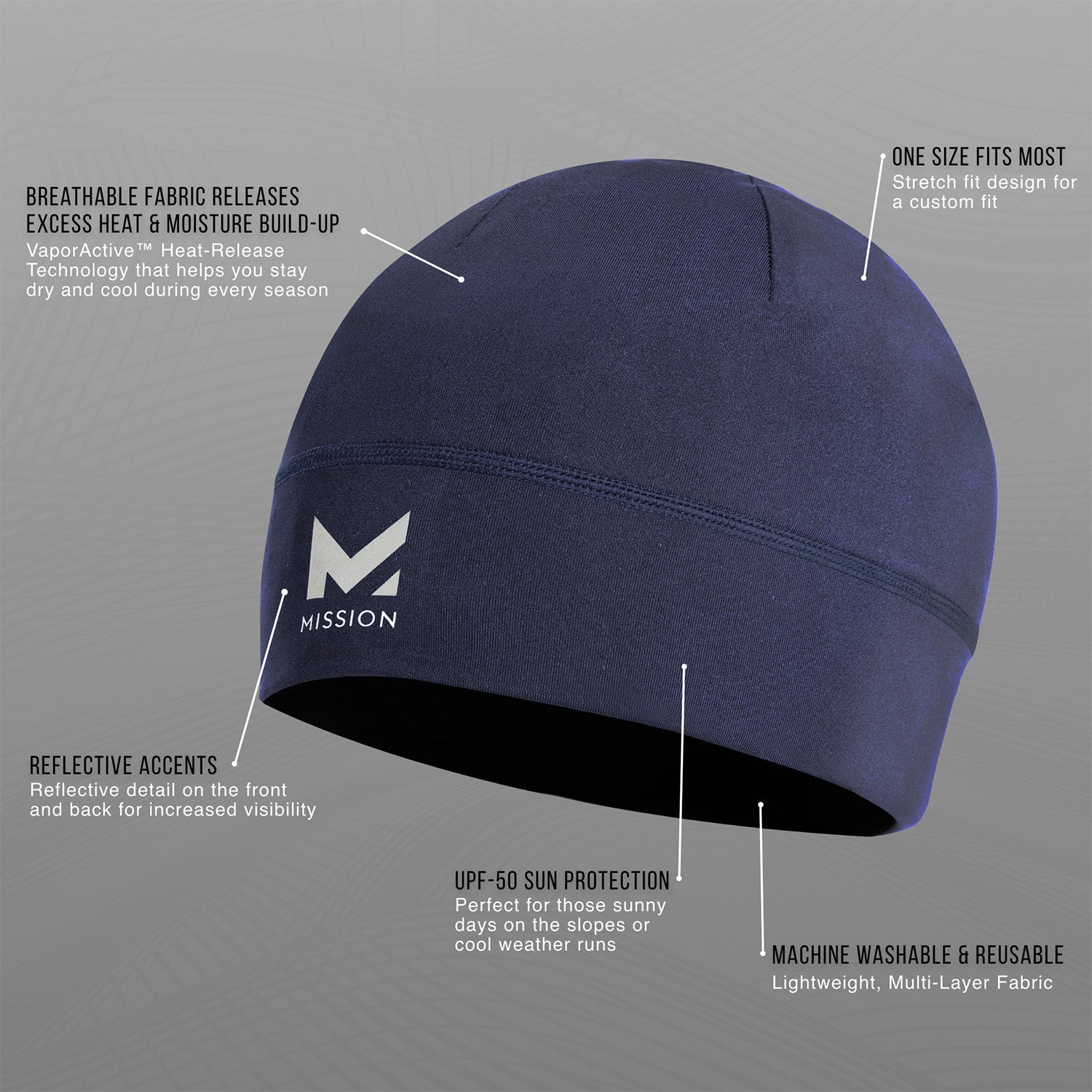 PRODUCT: All-Season Performance Beanie
You'll love the breathable fabric of the MISSION All-Season Performance Beanie! Instantly activated when you start to sweat, VaporActive™ Heat-Release Technology helps you stay dry, cool, and comfortable during every season, no matter what you're doing. The multi-layered, proprietary fabric releases heat and moisture build-up from your head. Wear it when you're working, playing, or as a perfect addition to your wardrobe. Some call it flair. We say it's fashion meets function.
Look Good & Feel Good
If you love the look of a beanie, you're in luck: they're "in," and this All-Season Performance Beanie is the best of both worlds: it looks great and it works! Next-generation moisture-wicking technology is permanent and always "on," delivering advanced cooling and comfort so you can get more done. No matter what month it is, you don't have to let head sweat or heat slow you down from doing what you love or completing your mission. Enjoying an activity in the sun? Built-in UPF 50 sun protection defends you from harmful UV rays.
Increased Visibility and Safety
Increase your visibility in the darkness from evening walks to night hikes or early morning construction shifts. Whether you're working or playing, the reflective accents on the All-Season Beanie help you stand out in the dark to keep you safe. And if you sweat in it, don't worry, it's washable., and the stench won't last. The All-Season Performance Beanie is odor-resistant. Just throw it into the washing machine and dryer after you use it. The chemical-free cooling proprietary technology never washes out.
When the HEAT is on: Live On // Work On // Play On.
MISSION // ON.
Specifications
Country of Origin: Imported
DESIGNS THAT FIT YOU, THE SITUATION AND YOUR ENVIRONMENT