Our Favorite Body Cooling Gadgets of 2022

Our Favorite Body Cooling Gadgets of 2022
It's been a hot one! Actually, even though this was one of the hottest summers on record, it might be the coolest summer we'll ever have again. That's because the past seven years have been the hottest in recorded history, and if the science is correct, we're going to be riding this trend for the foreseeable future. So how do we stay cool in a world that's only going to get hotter?
From air conditioners and portable fans to cooling neck wraps and cooling towels, there are all sorts of ways to keep your body temperature down. And trust us, as the mercury rises, you're going to want to have a few of these up your sleeve (or, uh, around your neck).
At Mission, thinking about heat is our job — specifically, how to keep our wearers from suffering the consequences of excess heat. Consequences like decreased cognitive function, slower reaction times, fatigue, and sometimes just being really, really cranky. Who hasn't been so hot and sweaty that they wanted to scream? ... or cry?
Well, one way we think about helping our customers beat the heat is by staying on top of the latest innovations and gadgets out there and trying to think of ways that we can help you stay safe and active, whether at work or at play. Take a look below to learn about a few of the coolest (yeah, we said it) gadgets we've come across in our travels across the internet.
Officially, the "Cooling" part of the name refers to our proprietary materials that help you beat the heat, but unofficially it means that it makes anyone who wears it look cooler, full stop. This is the ultimate in sun protection and heat relief, whether you're mowing the lawn, tossing horseshoes with your friends, or working at a construction site. And it comes in a bunch of different styles, so you can find one to match your personality.
Our cooling towels are an awesome option for replacing your existing workout towels because they have our proprietary cooling and anti-odor technologies that make keeping cool easier and less smelly than the traditional options. But that's not all they're good for! You can use them as a scarf, bandana, or even a headband. And at the end of the day, just throw them in the wash, and they'll be good as new. Are we biased? Sure. But it doesn't take a rocket scientist to see that these things are pretty darn cool.
Remember that your clothing plays a big role in helping you maintain a safe and healthy body temperature in high heat. At Mission, we've made it our life's work to provide our customers with advanced cooling and heat-relief technology sewn directly into their clothing. Shirts, towels, socks, underwear — the list goes on. Mission is the only brand with a head-to-toe system of cooling and heat-relief innovations designed to help our users perform better and safer in hot conditions.
There are a lot of different portable air conditioners on the market, but we're partial to the TORRAS COOLIFY 2. It's a neck-mounted air conditioner that you can wear around your neck like a scarf. It has a built-in fan that circulates cool air, and you can even add ice to the built-in cooling chamber for extra relief. Plus, it just kind of looks neat, and that's a good thing.
We are big fans of water, and the CamelBak Chute vacuum-insulated water bottle is a beast. It's double-walled and vacuum-insulated to keep your drinkables cold (writer's own controversial opinion: room temperature water is the best for high-velocity chugging), and the magnetic cap stays put so you don't spill that precious liquid gold anywhere else but straight down your throat. And with options from 12 oz to 40 oz, you can be sure you have enough water to get you from one fill-up spot to the next without even a hint of parching.
If the TORRAS COOLIFY 2 was a little too "Blade Runner" for your taste, let's dial back the cyberpunk for some good old-fashioned rotary fans around your neck. This neck fan is a bit more overstated, but we like to think of the statement as "NOT TODAY, HEAT EXHAUSTION." You can adjust the speed and direction of the airflow, and it's even got a built-in light so you can stay visible on those steamy summer nights.
Next up is this portable air cooler with a top-fill water tank and "Hydro-Chill Technology" designed to help you stay cool no matter where you are. Set it up on your work desk, next to your bed at night, or anywhere else you can access a wall outlet. According to the manufacturers, this portable cooler operates on 8-10 watts of power to minimize energy consumption, and with four fan settings, you can adjust the output to suit your needs exactly.
Is this going to cool your entire bedroom? Absolutely not. But if you are looking for something to keep the area cool, and not just your body, you may want to look into more permanent or larger options like a window air conditioner.
If you don't need both of your hands free, or maybe if you just don't feel like wearing a fan around your neck is totally necessary, consider the JISULIFE handheld fan. This little fan packs a lot of power, and the unit is painted to look like a bear, so that's pretty fun. The blades are a soft TPE to avoid injuries, it's rechargeable, it will run at high speed for 14 hours, low speed for 21, and you can use the fan as both a flashlight and a battery pack.
Here's a suggestion for what to do with your free hand: pop the mag top off your Camelbak Chute and impress your friends with how much water you can drink in one gulp!
Whether you're suffering from swelling, soreness, or just want to give your feet a little TLC, these cold therapy socks from NatraCure can help. Heat can make your feet swell like crazy, so cooling them down can be a huge relief. These socks have gel packs in the toe and heel areas that you can freeze and then slip into comfortable compression socks. They're great for post-workout recovery or long days on your feet.
The socks themselves are made from a soft and stretchy material, and they're latex-free and machine-washable, so you can keep them in good condition for years to come.
A Piece of Cabbage Under Your Hat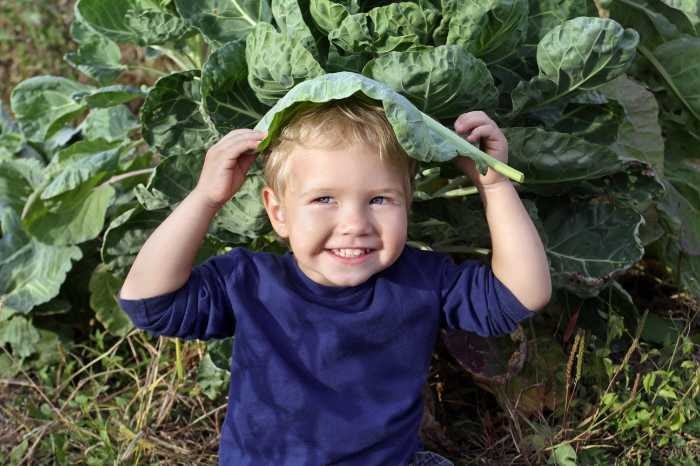 It sounds silly but if you're desperate, it might work. Just take a head of cabbage, cut off the bottom so it will sit on your head like a crown, and voila! You've got a cooling compress to help reduce swelling or redness. The hipsters in your life will love it! Your head will love it! Your neighbors will have a laugh at your expense!
Bonus: this option is biodegradable, but we wouldn't recommend eating your cabbage hat after using it. But hey, you do you.
It's Our Mission To Keep You Cool
Here's one more tip: if the heat is really getting to you, it might be time to go to the movies! For the price of a movie ticket and optional food and snacks, you can get 2-3 hours of uninterrupted air conditioning. You could also wander around the supermarket, but staring at the salad bar is a bit less enticing than watching the latest blockbuster.
So there you have it! A few neat cooling gadgets to help you beat the heat this summer. Whether or not you ultimately decide to use any of these gadgets, remember to stay hydrated, take breaks in the shade, and try not to get sunburned!
And if all else fails, just pour some water over your head. It's not as flashy as a neck fan, but it'll do the trick. In fact, Mission HydroActive clothing cools instantly when activated with water, and our VaporActive tech helps wearers stay dry by wicking moisture and releasing heat buildup. All of our clothing is machine washable, and because none of our technology is washed in — it's all permanent — you won't need to worry about re-treating your gear or needing to replace it before the fabric has run its course.
Stay cool, stay hydrated, and most importantly: remember that Mission is here to help you do more when the heat is on.