Cooling Day Tripper Hat
Item is in stock
Hurry! Low inventory
Item is out of stock
Item is unavailable
Product Technology
Cools up to 2 hours
Sun Protection UPF-50
Chemical-Free Cooling
Overview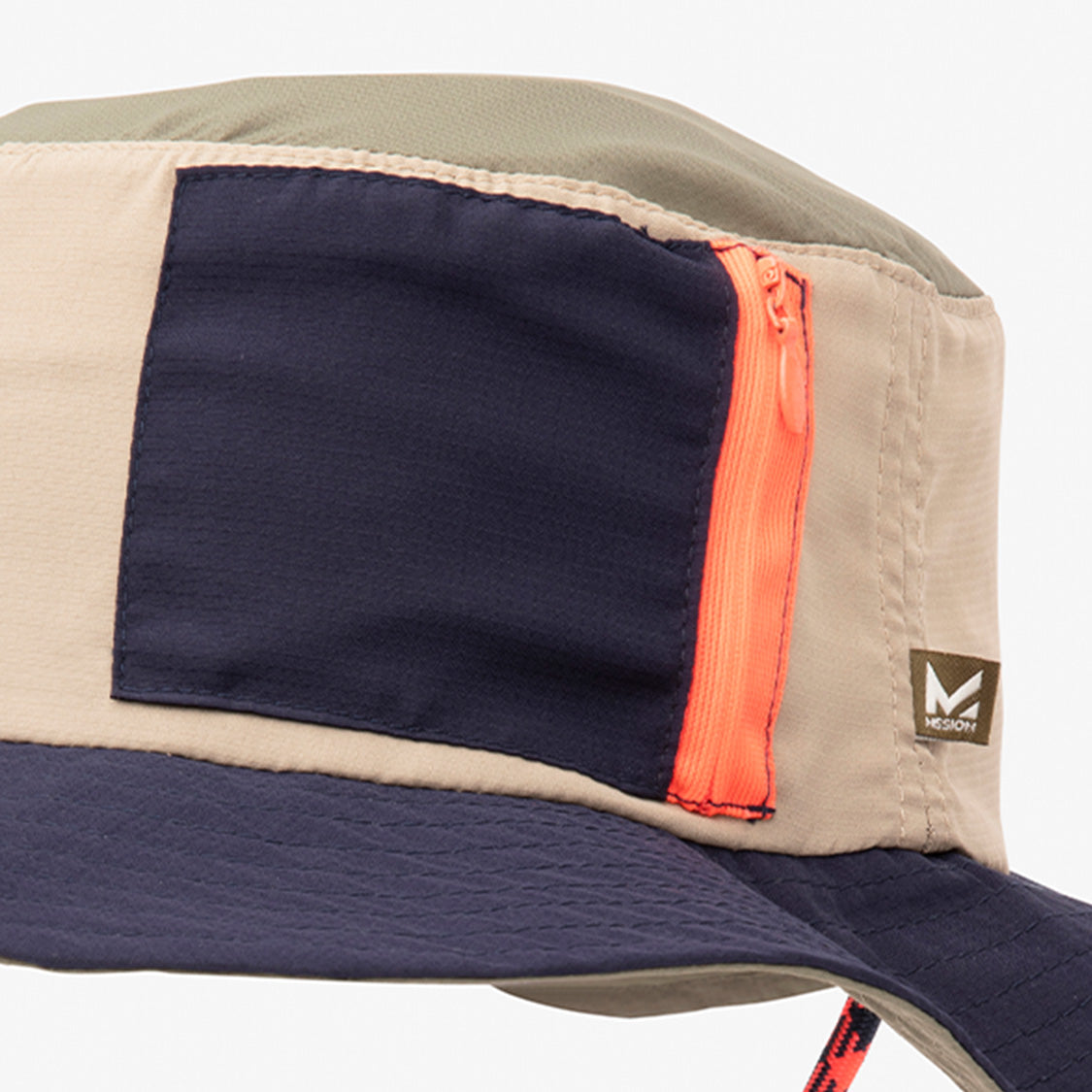 Day Tripper Hat
Inspire your adventurous side and take your day trip to the next level when you don't have to worry about heat. The MISSION Day Tripper Hat is designed for all-day comfort and protection. It'll be your go-to for day-long expeditions under the sun — from fishing trips to rafting adventures to watching the races when there's no shade. It features a stash pocket, so you don't have to worry about keeping your credit cards, ID, or keys in your pocket or fanny pack. Look good and stay cool from the head down — just get it wet to activate the HydroActive™ Wet-To-Cool Technology, which lasts up to 2 hours. 
Stay Safe On Adventures To Remember
Get outside in the sun and heat and do what you love, no matter the conditions, with the Day Tripper Hat. The cooling engine enhances airflow around your head for maximum comfort. Built-in UPF 50 sun protection defends you from harmful UV rays. Super lightweight and durable, it packs perfectly into a carry-on and bounces right back into shape after being stuffed away. The Day Tripper Hat is ideal for spending full days in the sun, hiking a 14er, fishing expeditions on the water, or spending the day in the garden. Wear the Day Tripper Hat when you don't want the heat to slow you down while you're doing what you love. 
Look Cool, Stay Cool
The Day Tripper Hat helps you stay cool from the head down. The floppy brim gives it a casual look. It protects your face and neck so you can do whatever you love outside, no matter the conditions. The adjustable chin drawcord keeps it comfortable and secure, and the lightweight fabric helps control your climate in extreme heat — from the beach to the trail to the backyard and everywhere in between. Enjoy your hobbies or chores without stressing about the heat or peak temperatures of the scorching summer sun. No matter your mission, you can still manage heat and sweat while you do your hobby. Throw this hat right in with your laundry — it's odor resistant, and the chemical-free cooling technology won't wash out.
1. Wet the interior band with water
2. Wring out excess water
3. Wave the hat in the air to activate cooling
Frequently Asked Questions
Our technology blocks 98% of the the sun's harmful UV rays.
DESIGNS THAT FIT YOU, THE SITUATION AND YOUR ENVIRONMENT